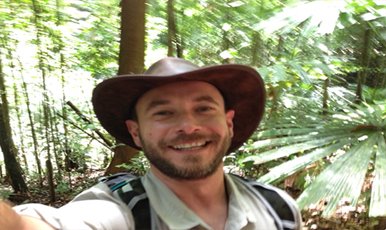 £89.00
Bushcraft
This course covers the basics of bushcraft and survival skills, its a great introduction for those who are just starting out their bushcraft and survival skills training, or those who want to refresh their skills. We will teach you the basic skills you will need to survive and thrive in a woodland/jungle setting. This experience gives you a chance to re-engage with nature and apply some practical survival skills; the perfect outdoor activity to do with family or friends. The content includes a mixture of theory and practical tuition, instructed by expedition leaders who have experience leading groups in jungle environments. Our instructors have trained and prepared over 2,000 participants for various expeditions and overseas environments. A great day full of learning and lots of fun in a relaxed and friendly atmosphere.
The subjects covered on this one day bushcraft survival course include:
Introduction to Survival - learn basic rules for survival, and psychology (survival skills is important; having the will to survive is essential)!
Shelter Building - learn how to select a site, and how to build a shelter using natural materials, tarps, hammock, and basha.
Safe Water - learn where and how to collect water from safe sources, how to put water through a filtration, and how to purify water so its safe to drink.
Fire Craft - learn basic fire principles, how to select and prepare a site, which fire materials to choose (including different types of tinder and kindling), how to build a fire, and how to light a fire.
Wild Food - learn about some wild foods, plus an opportunity to prepare and eat an alternative protein source! Rescue - learn various methods of distress signals to get attention or communicate.
The course starts at 09:30am and finish at approx. 4pm, £89 for adult and £59 per child age 12-16 years.
* Please Note:
Minimum age 12 years, under 18 to be accompanied by an adult.
Lunch is not included, please bring your own pack lunch.
Call the event manager today to book your bespoke package  0345 4700 071
You can not add another one of these because of the limited stock available, sorry for the inconvenience this may have caused
Add To Cart